No more reaching for your card
Your Mastercard is stored in Click to Pay so you can shop without reaching for your card or having to type in payment details. Whether on your smartphone, tablet or PC, just look for the Click to Pay icon when checking out online where Mastercard is accepted.
No more forgotten passwords
Enroll once, click "Remember me" and speed through checkout. New device? No problem. All you need is your email address, and Click to Pay will send you a secure one-time code so you can choose your saved Mastercard and pay online quickly and securely. No more passwords to remember, or forget.
Check out online with peace of mind

Encrypted payment information
Mastercard Click to Pay stores your payment information using an encrypted virtual card number unique to you. This virtual card number protects your Mastercard details so you can shop online with peace of mind.

Sophisticated bot detection
Humans and bots behave differently. The difference may be subtle, but the right security technology can keep your profile safe. Mastercard Click to Pay uses the best security technology from Mastercard to distinguish you from malicious bots at checkout for more secure payment with your favourite merchants.
Protection against fraud
As always, when you check out with a Mastercard, you're protected from unauthorized transactions with Zero Liability Protection1 and from identity theft with Mastercard ID Theft Protection™2.
Checking out with Click to Pay is as easy as 1, 2, 3
Once you've stored your Mastercard and clicked "Remember me", just follow these easy steps.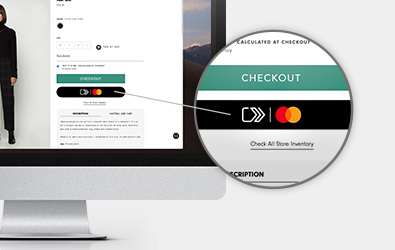 Step 1
Look for the Click to Pay icon at any participating merchant.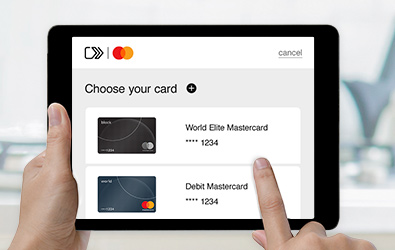 Step 2
Choose your stored Mastercard.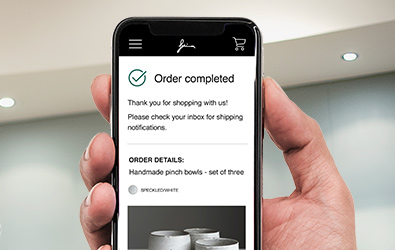 Step 3
Breeze through checkout and get on your way.
The Click to Pay icon is a trademark owned by and used with permission of EMVCo, LLC.
1. Certain terms, conditions and exclusions apply. To learn more about Zero Liability, visit mastercard.com/zeroliability. Contact your issuing financial institution for complete coverage terms and conditions or call 1-800-MASTERCARD (1-800-627-8372) for assistance.
2. Certain terms, conditions and exclusions apply. Cardholders need to register for this service. This service is provided by Generali Global Assistance, Inc. Please see your guide to benefits for details or call 1-800-MASTERCARD (1-800-627-8372).